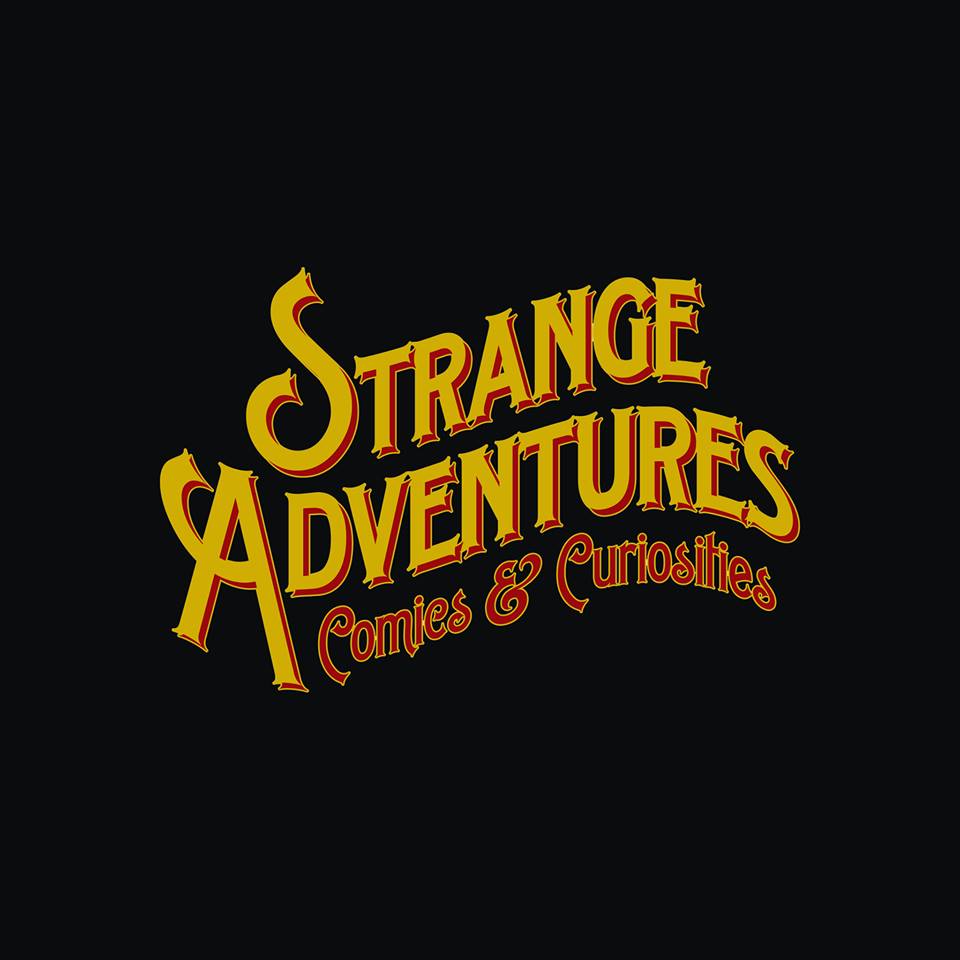 Woohoo!!! A lovely box of Play to Win titles showed up on our doorstep! We've added:
BattleCon: Fate of the Indines
Pixel Tactics: Megaman
Duel of Time: Major General
to our Play-to-Win titles for IR17: Adrift in the Aetherium, courtesy of another of our amazing sponsors, Strange Adventures Comix & Curiosities in Halifax and Fredericton. We'll have even more titles from this great sponsor in March 2019 at March to Oblivion! Check these generous people out at https://www.facebook.com/StrangeAdventures/ and https://www.facebook.com/StrangeAdventuresComicBookShop/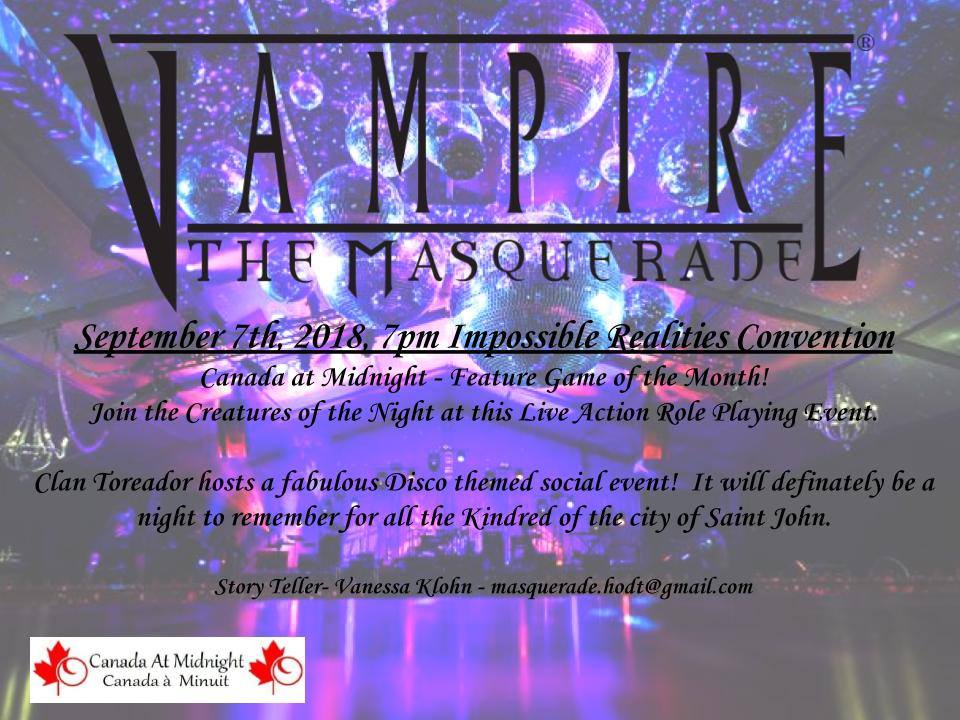 Canada At Midnight's House of Dark Tidings will once again be hosting Vampire the Masquerade LARP (live action role playing game) 18+
Canada at Midnight – Feature Game of the Month!
Join the Creatures of the Night at this Live Action Role Playing Event.
Clan Toreador hosts a fabulous Disco themed social event! It will definately be a night to remember for all the Kindred of the city of Saint John.
Story Teller- Vanessa Klohn – masquerade.hodt@gmail.com