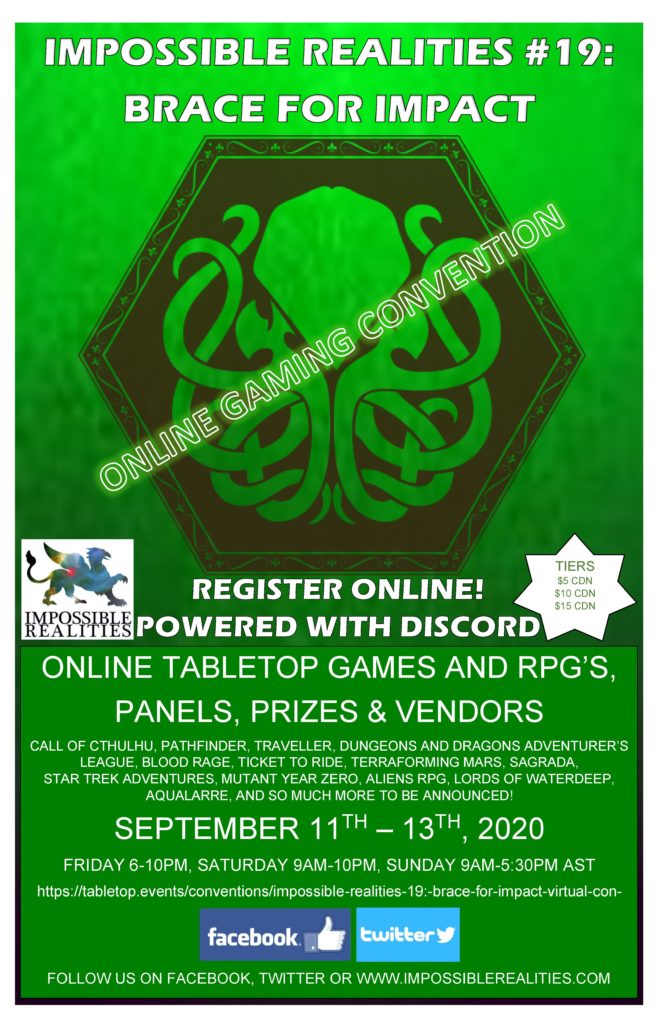 Impossible Realities #19: Brace for Impact Online Convention is happening. We've got SO much planned and SO much already offered. Check out what is already in the works with prizes and games, real and virtual! Online and powered with Discord September 11-13th.

https://tabletop.events/conventions/impossible-realities-19:-brace-for-impact-virtual-con-
Tentative games, write ups, and details to follow shortly!