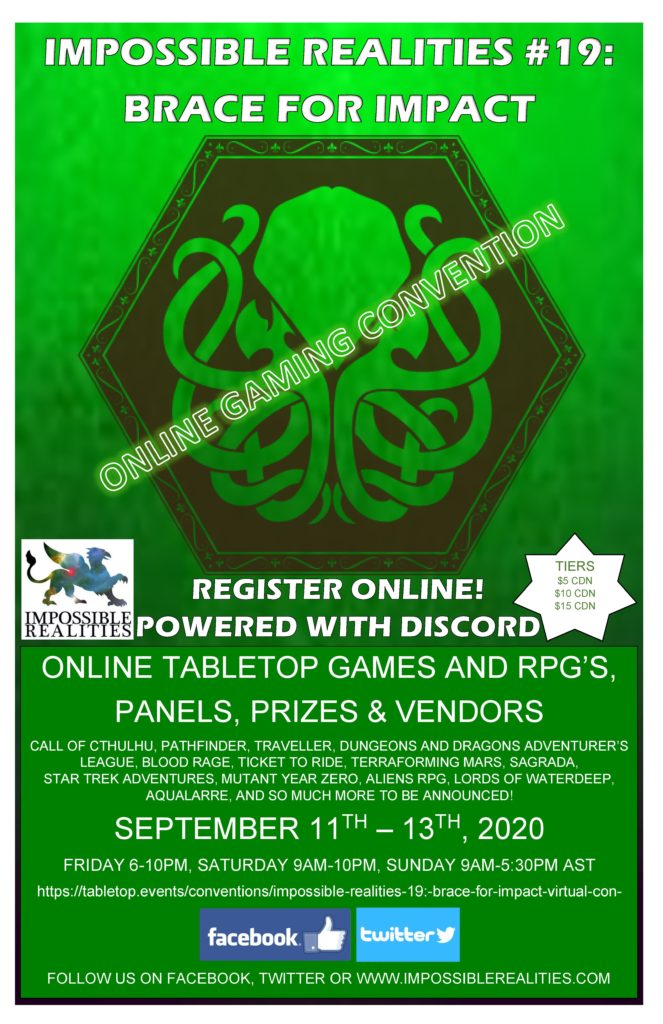 Impossible Realities #19: Brace for Impact Online Convention is happening. We've got SO much planned and SO much already offered. Check out what is already in the works with prizes and games, real and virtual! Online and powered with Discord September 11-13th.

To add a game to the schedule, contact us on the Impossible Realities facebook page or Ryan Finn, Steve Henderson or Dana Betts via impossiblerealitiescon at gmail.com

Please feel free to check out the Impossible Realities Facebook page: HERE
Event cost:
We have three tiers with benefits for each, ranging from $5, $10 and $15. Please see the games registration link below.
Play to Win
TBA
Game registration, offerings and schedule:
Here
Game information:
Work in Progress!
http://impossiblerealities.com/games-information/
Vendors:
TBA