It's Time for a Halloween Sale!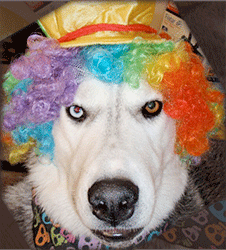 Our favorite time of year can also be yours!
It's Halloween, and time for a Chaosium Halloween Sale!
Starting on October 31st and lasting through the weekend of November 8th, we can help you cope with such monumental events as Halloween, the end of Daylight Saving Time (U.S.), Election Day (U.S.), and the next Full Moon!
We are offering a HUGE DISCOUNT of 25$ OFF Chaosium titles, gewgaws, knick-knacks, and what-not throughout our online catalog. Best of all, this discount will apply upon checkout, so you don't need a code!
________________________________________
PLEASE NOTE: This sale excludes all miniatures and items in our Kickstarter category. We do not get a great discount on the miniatures that are available, so can not offer a discount on them. For our Kickstarter backers, it is only fair to make sure that we have everything on-hand and that they have gotten their products before placing any of those items on-sale.
Orders including pre-ordered items will ship once all items are available.
________________________________________
C'mon Great Pumpkin!
The Chaosium Pumpkin-eaters