#37 the straight scoop from the well of chaos…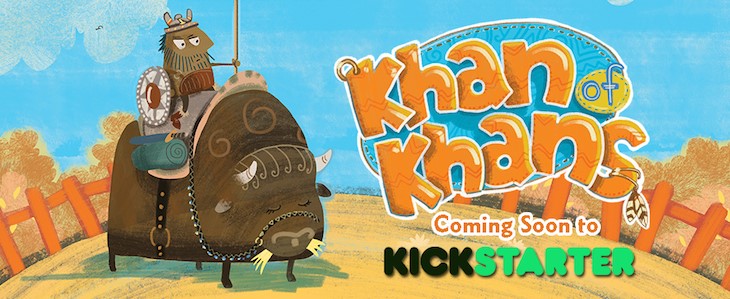 KHAN OF KHANS Free Print & Play!
—Try out the Game before the Kickstarter launches on Jan 10—
The Sanskrit word for war literally means "a desire for more cows".
That's the aim of our new game, Reiner Knizia's KHAN OF KHANS—"raid your enemies, win cows and the game!" Although our game is set in Greg Stafford's mythic world Glorantha, the Khans in the game would very much get what the ancient Vedic Indians were on about.
Khan of Khans is coming to Kickstarter on Jan 10. In the mean time we invite you to PRINT & PLAY the full version of the game, complete with final artwork and design by award-winning artist Ian O'Toole. We'd love to hear what you think of the game!
In this fast-paced game, the players are khans of different fantastical tribes on the Plains of Prax, each riding a unique animal that confers special abilities. Everyone attempts to amass the biggest herd, meanwhile fighting off enemy magic, stampedes and attempts by other players to steal their cows.
Download the free Khan of Khans PRINT & PLAY here: http://bit.ly/khanofkhanspp
"Thanks to EVERYONE who thought this was a worthwhile pursuit, and for then waiting patiently for almost five years to see this come to fruition. Your encouragement meant everything!"
– a new pic and message from R.J. Ivankovic, creator of H.P. Lovecraft's The Call of Cthulhu for Beginning Readers, available now in hardback (with free PDF) only from Chaosium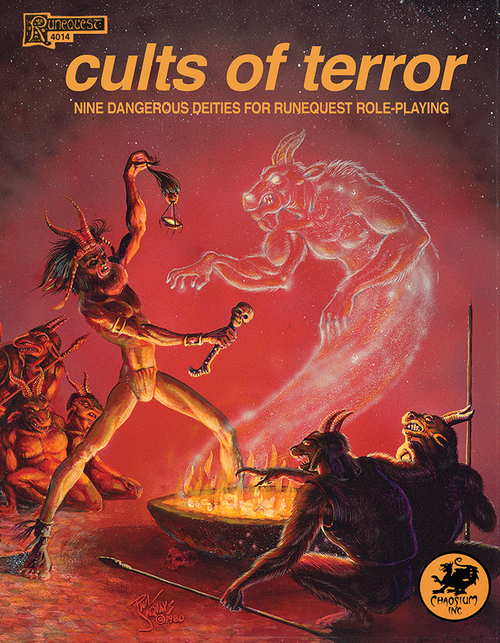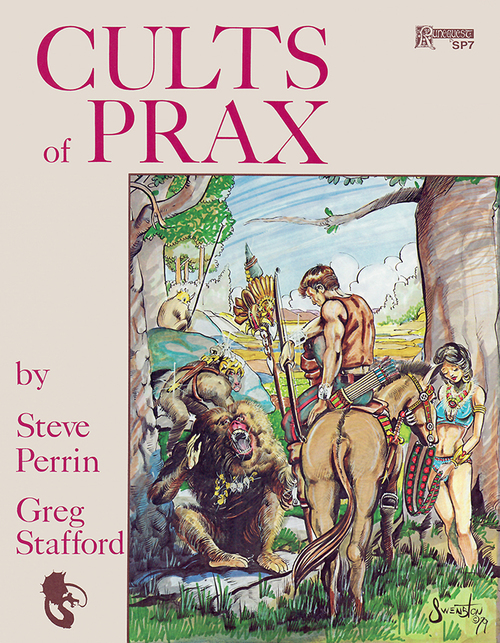 CULTS OF PRAX and CULTS OF TERROR
Now available in PDF
CULTS OF PRAX and CULTS OF TERROR—these two game-changing (we mean this literally!) RPG supplements for RuneQuest Classic can be purchased by download now at Chaosium.com.
And if you buy the PDFs now, you'll get a discount on the printed books when they become available for sale at our webstore later this year.
And get the amazing Cults of Prax and Cults of Terror cover art as posters, t-shirts, mugs and more in the Classic Covers section of our Redbubble store!
(Cults of Terror cover art by Jennell Jaquays)

And finally—somewhat belatedly, but sincerely nevertheless…
What is Ab Chaos?
(…from Ab Chaos #7, May 31 1992)
Ab – Latin "from"
Chaos – (1) Any condition or place of total disorder (modern vernacular); (2) the disordered state of unformed matter which preceded creation (since Milton, Paradise Lost); (3) the dark, empty space which preceded creation (Greek Mythology); (4) the [formerly] Californian roleplaying game company.
Ab Chaos is an informal newsletter for Chaosium fans. Through our history we have tried to serve the players and gamemasters through craft and art as well as (and sometimes at the expense of) marketing and moneymaking. We appreciate your loyalty, and offer this communication to those who are curious about us, beyond the mere "product".
It is planned to be informal and irregular. We are, after all, not the Orderium.