March To Oblivion AND Catan Canadian Championship Qualifier, March 10, 2018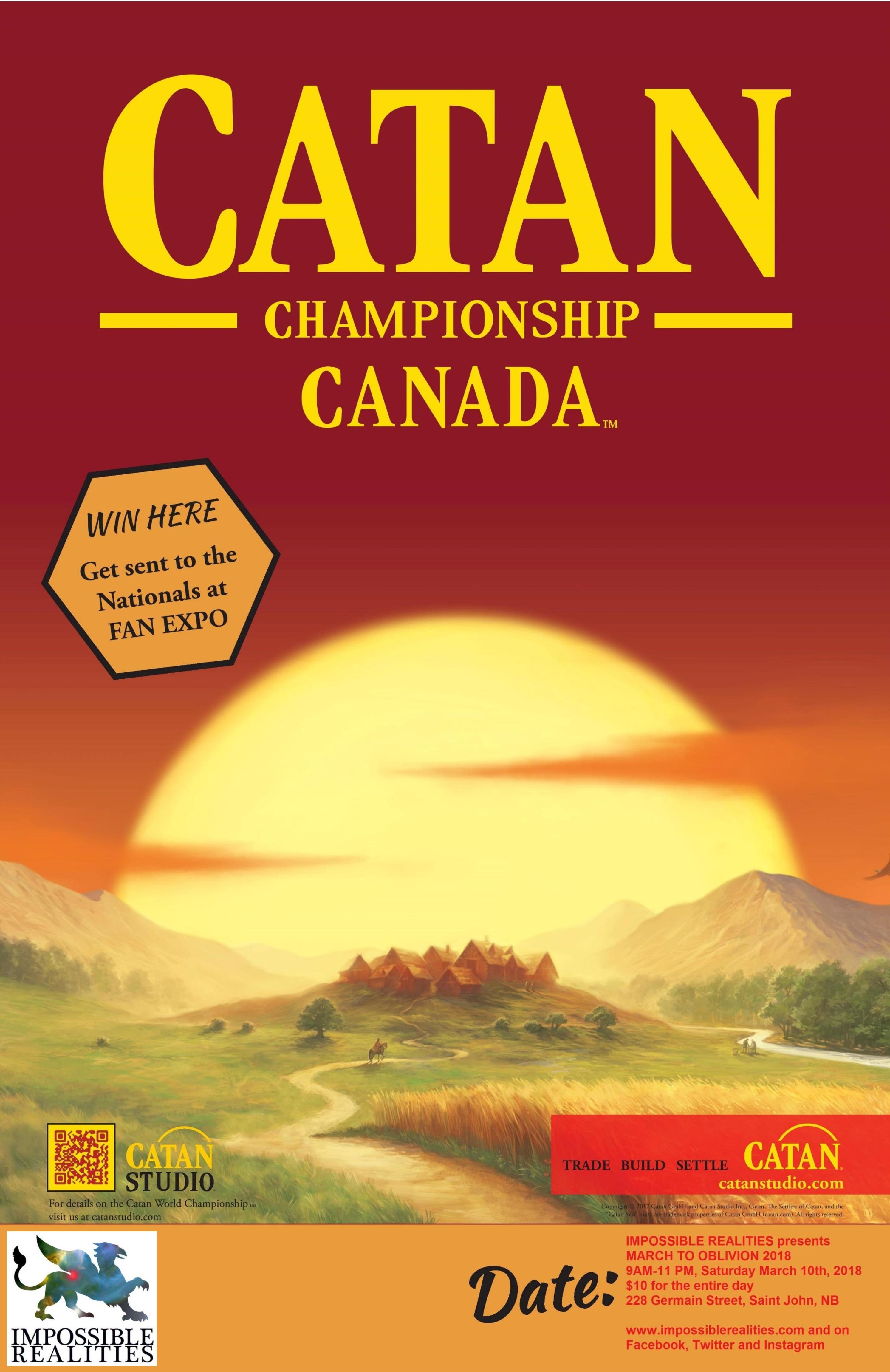 THIS IS WONDERFUL NEWS!
Impossible Realities will be hosting a Catan Canadian Championship Qualifier event during our March to Oblivion gaming day (March 10, 2018) where the winner will be invited to go to the Catan Canadian Championship will be held in Toronto at Fan Expo 2018 during the Labour Day weekend.
Later in the year, we will be repeating this again at our September main event the weekend after Labour Day (September 8-10) to qualify for the Catan Canadian Championship held during Toronto's Fan Expo 2019.
From there, the Canadian Catan winner will go on to play at the Catan World Championship in Germany!
For more details, go to https://www.catanstudio.com/…/catan-world-champions…/canada/
Inquiries are already coming in so let us know you're coming!
-Dana