Impossible Realities #18: Transiting to RealSpace (Sept. 6th-8th, 2019)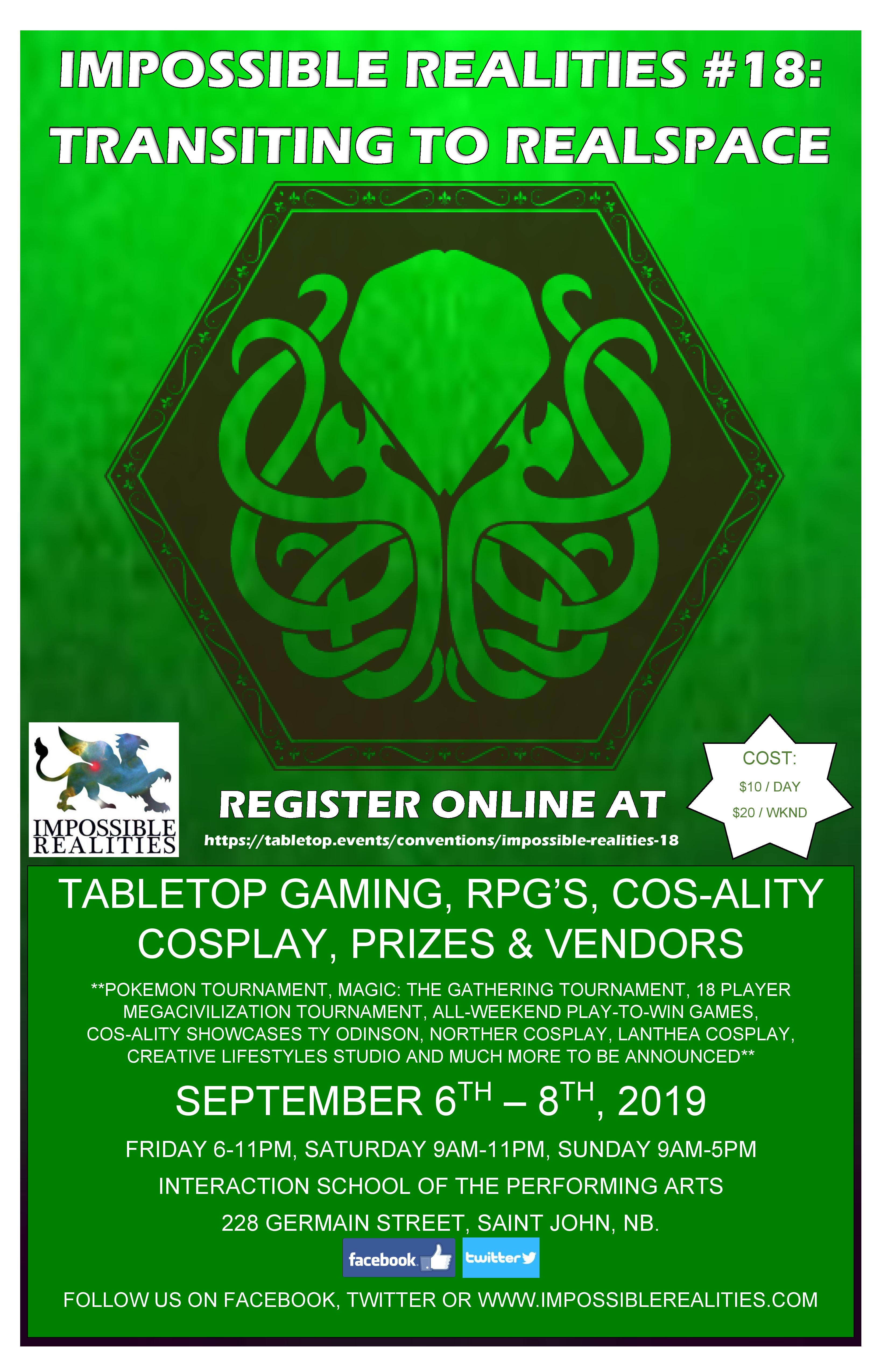 AANNNDDD here we go again!
With a very successful MtO 2019 in the books we are starting to plan for Impossible Realities #18: Transiting to RealSpace (Sept. 6th-8th, 2019).
With this transition we are moving from Warhorn to Tabletop.events for event door badges and pre-registration for games, tournaments, cosplay, and much more.
This site offers alot more functionality such as GM game submissions, cosplay panels, vendor booth applications and table purchase, and a merchandise section that already has products up for sale. You can also add friends on tabletop.events and see their gaming/cosplay schedule or even buy a friend a door badge.
IN ADDITION…
There is some merchandise and more game offerings! Two TTRPG's have been added which are The Hirelings and Sulphur Winter being GMed by Mikael Hellström.
Also added an IR branded Dice Tower and Dice Bowl shown in images below. They are purchasable along with a Weekend or Single Day door badge.
Also for IR: 18 we have a discounted Family Door badge where 2 adults and 2 children can get a $10 discount when purchased online. Check all this above, below via the link: https://tabletop.events/conventions/impossible-realities-18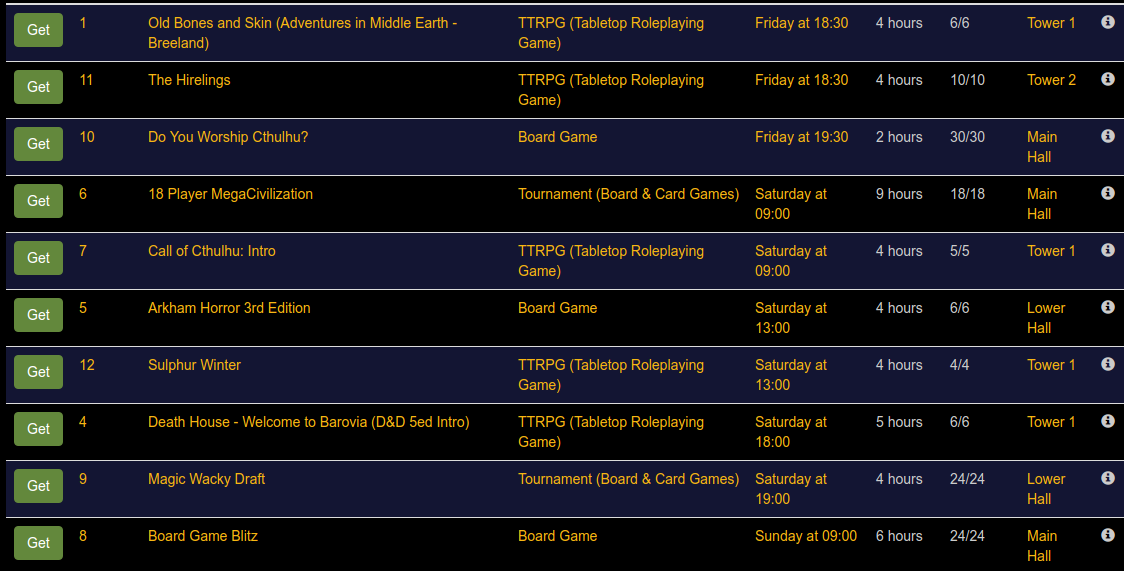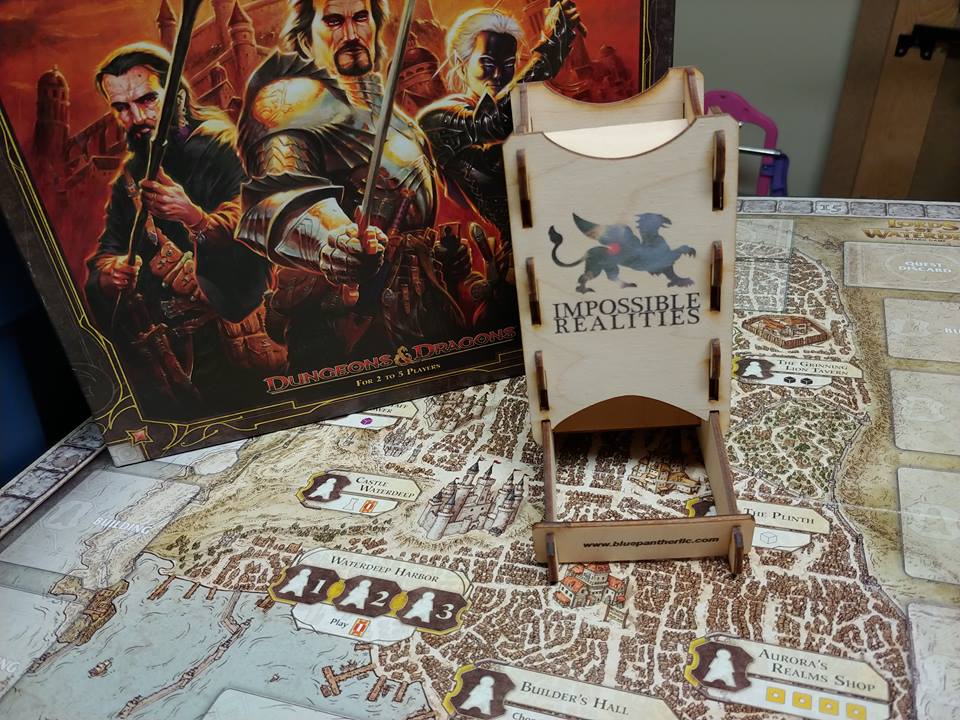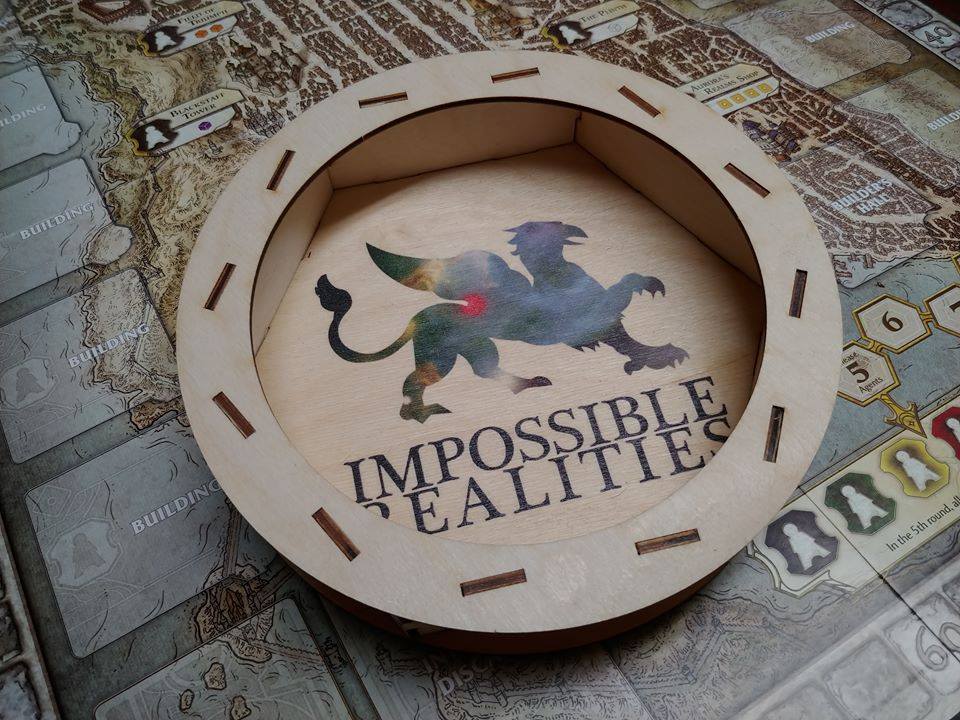 FOR ALL PROSPECTIVE VENDORS who are thinking of setting up shop at IR #18: Transiting to RealSpace, we now have an online submission option for use. Just follow the link below and you can pick either Friday, Saturday, Sunday, or the WHOLE weekend. It's completely up to you.
When/if you apply a company logo will be needed and a website if applicable (your company/website will be promoted on tabletop.events as well). You can pick a table or a number of tables online and also receive the equivalent door badge with your booth purchase. All payments can be done online as well.
Click link below to check out new platform and see offerings already up for signup with more being added over the next few weeks: https://tabletop.events/conventions/impossible-realities-18/exhibitors/apply?fbclid=IwAR3Up-VoURV6O2M5l63uPVhuh_cr3nf7slJb-RlfzBZWux39JFcvC8DBTQA