IR #18: Transiting to RealSpace Cosplay Attendees!
Our next COS-Ality cosplay showcase for Impossible Realities #18: transiting to RealSpace is Ty Odinson!
Bio: Ty Odinson is a Cosplayer based out of Quispamsis, New Brunswick. He loves attending Cons and meeting new people. He has often been classified as a very social geek, and loves to cosplay in groups. He is most known for his Thor Ragnarok cosplay. He has also cosplayed as Ryu from Street Fighter, Eggsy from Kingsmen, Vegeta from Dragon Ball Z, and Anakin Skywalker from Star Wars Episode III. His biggest cosplay accomplishment so far has been his Arsenal cosplay which includes a full armour set that he built entirely from scratch. The full project took about 7 months to complete. His new projects for 2019 include: Tidus from Final Fantasy X, Loki from Thor Ragnarok, a Dragon Ball Saiyan Armour, and if all that goes well Spartacus is next! Ty is a huge nerd, loves cosplay, video games, board games, comics, anime, and fitness! He loves meeting and chatting with new people so don't be shy to come say hello to Ty at Impossible Realities in September. This is his second appearance as a Cosplay Guest and he cannot wait to see all of you!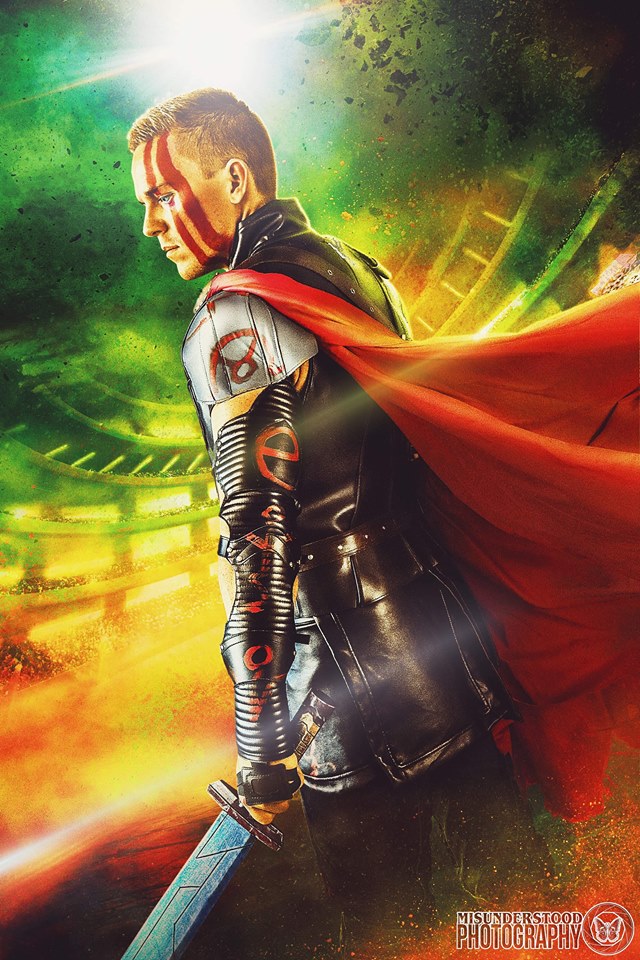 Come see and meet him September 6-8th, 2019 at the Interaction Theatre of the Arts, 228 Germain Street in Saint John, NB. We have gaming and cosplay and vendors and SO MUCH going on that entire weekend. See you then!