Impossible Realities #18 Transiting to Realspace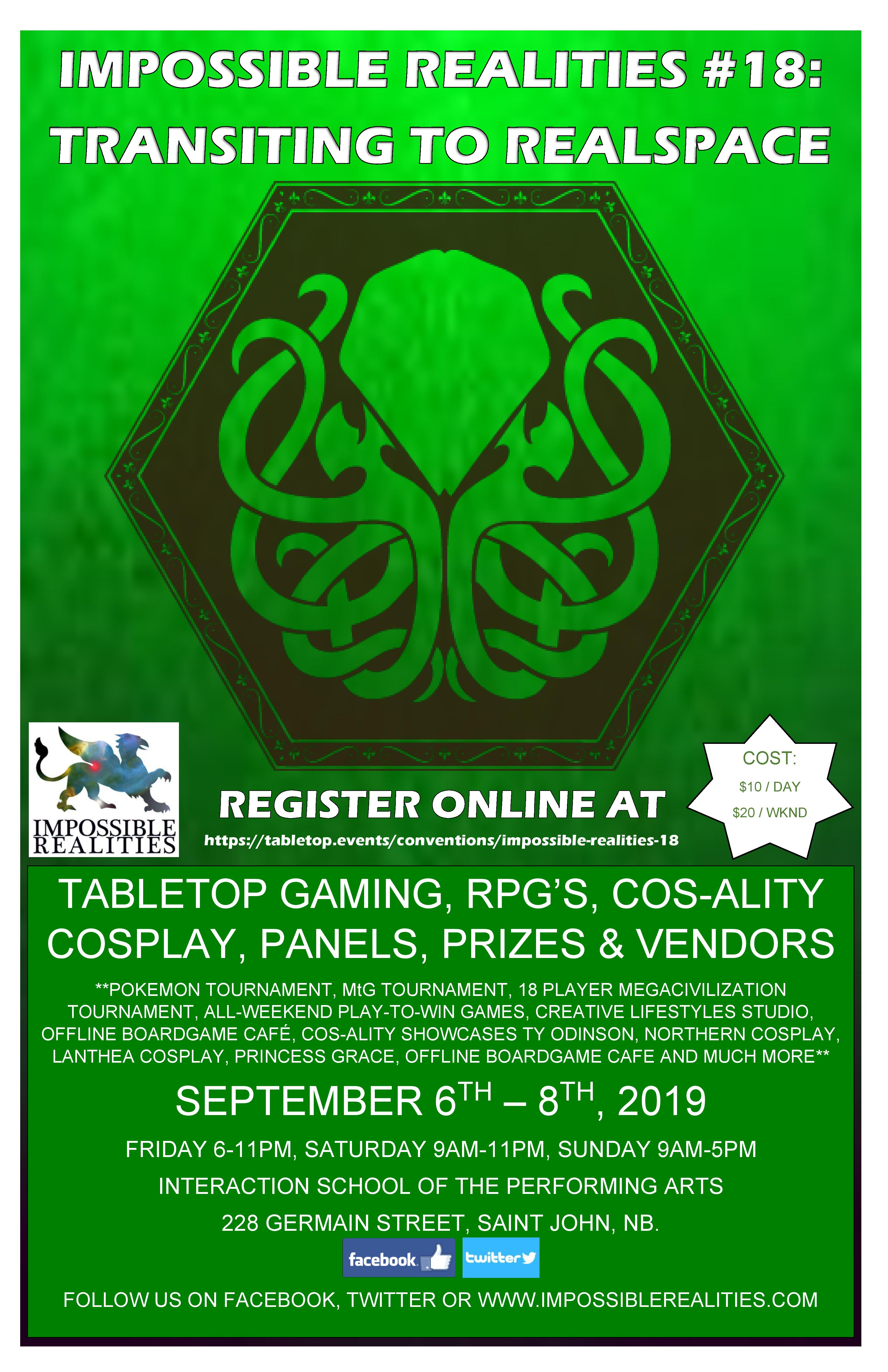 AANNNDDD here we go again!
With a very successful MtO 2019 in the books we are starting to plan for Impossible Realities #18: Transiting to RealSpace (Sept. 6th-8th, 2019).
With this transition we are moving from Warhorn to Tabletop.events for event door badges and pre-registration for games, tournaments, cosplay, and much more.
This site offers alot more functionality such as GM game submissions, cosplay panels, vendor booth applications and table purchase, and a merchandise section that already has products up for sale. You can also add friends on tabletop.events and see their gaming/cosplay schedule or even buy a friend a door badge.
Click link below to check out new platform and see offerings already up for signup with more being added over the next few weeks.
https://tabletop.events/conventions/impossible-realities-18