In between registered games?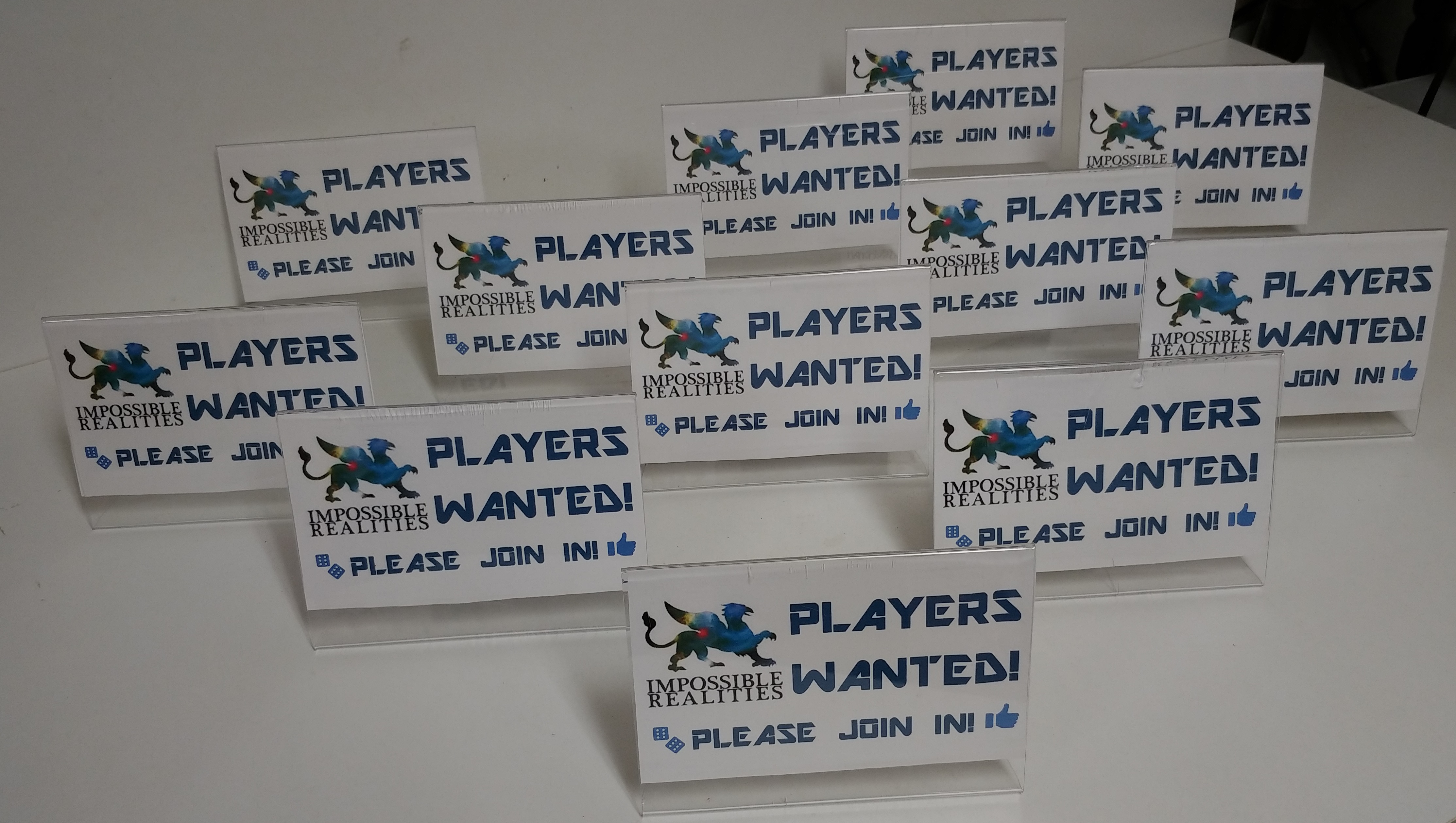 In between registered games? If you're in the main hall and playing Play-To-Win games or doing a pick up game from our Mosh Pit open games library, please pick up one of our PLAYERS WANTED signs to post on your table to let people know that you'd like more players! If you don't know how to play, ask one of our wonderful staff and they'll be happy to show you the rules.
This is what Impossible Realities is about: meet new players, make new friends and try new games.